NI cRIO Service Modul M-815
The M-815 module is used to protect a cRIO and provide important environmental parameters. The module measures temperature, air pressure, humidity and acceleration. And, reception of the DCF77 time signal ensures that a system without a network connection can keep correct time.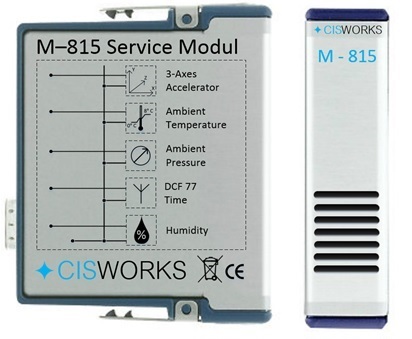 Temperature
Range: -40...+85 C°
Humidity
Range: 0...100% rel. humidity
Accuracy: ±3 % rel. humidity
Hysteresis ±1% rel. humidity
Pressure
Range: 300...1100 hPa
Acceleration
Range: each Axis up to 10g
13-bit resolution at + 16g
Time
Time signal receiver DCF77
Interested?
CISWORKS GmbH & Co. KG
Hans-Liebherr-Str. 18
88161 Lindenberg